Energy Performance Certificates
Contact : Tel : 07946-409132
Energy Performance Certificates
Our prices start from as little as £39.50 inclusive. (dependent on property size and postcode) cting the options from the toolbar.
Since October 2008, all properties put onto the market for sale or to-let, require an Energy Performance Certificate (EPC).
If you rent out a property its now worth checking that your original EPC hasnt expired !
We are a local independent EPC operator based in Cheadle Stockport in Cheshire and are happy to pass on our subsequent cost savings to our customers. The EPC will be emailed to you the very same day !
Established since 2008 we are experienced and accurate and provide a quick, professional and courteous service. We operate throughout Greater Manchester and Cheshire
Studio/1 bed property : £39.50
2/3 bed property : £45.00
4/5 bed property : £49.50
Please click on Quick Quote button above for any other property size
Retrofit Assessments coming soon..
David Freeman (DipDEA) (NALRA) Cheshire EPC
ABBE accreditation no.0000015100
http://www.nu-movecheshire.co.uk/
with your EPC price from £65.00 inclusive, so that you can market your property independently.
Just require a Floor plan, we charge as little as £18.50 for a professional colour floor plan.
Video Inventory Service available from £50.00
(dependent on size of premises)
For an accurate quote we generally need address, size and purpose of the business premises.. please email or call us for a quote.
Legionnaires / Legionella Risk assessments for rented domestic properties
We can provide you with approved and
accredited legionella risk assessment survey
please email :
http://www.legislation.gov.uk/uksi/2015/1693/introduction/made
The Smoke and Carbon Monoxide Alarm (England) Regulations 2015.
Please read as landlords liable to a £5000 fine if Carbon Monoxide detectors aren't now fitted
Right to Rent Legislation
From 1st February 2016 the parts of the Immigration Act 2014 dealing with "right to rent" immigration checks came into force in England. Scotland and Wales and other jurisdictions may have similar rules but you need to confirm these before letting. Under the "right to rent" scheme landlords must carry out various checks to establish a right to rent in England before signing up a tenant. Failure to comply carries a fine of up to £3,000 per resident.
We can ID check potential tenants and send you all photographic date stamped evidence.
Cheshire EPC have been providing a quality service to Willow Park Housing trust and now the newly formed Wythenshawe Community Housing Group for 5 years. I have been more than happy with the service provided over this time and long may it continue"
Dave Kukalowicz-Booth
Team leader
Wythenshawe Community Housing Group​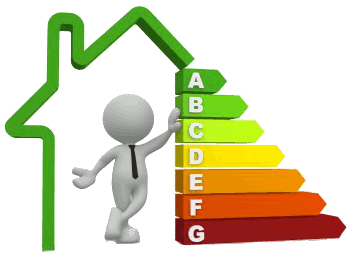 manchester
FrAccredited DEA (Domestic Energy Assessor) performing EPCs (Energy Performance Certificates) in Manchester, Cheadle Cheadle Hulme Cheadle Heath, Edgeley, Gatley, Didsbury, Offerton,legionnaires legionella risk assessment survey Reddish, Bredbury, Heaton Moor Mersey Chapel Norris Poynton Hazel Grove Shaw Heath Cale Green Bramhall Davenport Wilmslow Macclesfield, Bollington Heald Green Marple Woodley Hyde Denton Sale Altrincham Stockport, Tameside and Cheshire. EPC Stockport EPC Manchester EPC Cheshire EPC Manchester EPC Cheadle Solar Panels
ECO Energy Companies obligation. Commercial EPCs Floorplans High st Estate Agent Lowest Cheapest Completion fee rate percentage nu-move online estate agent Legionnaires Legionella tests survey risk assessmentrrr
On Construction EPCs available for new builds/dwellings
SAP calculations for new build domestic properties and extensions. Calcs
asbestos surveys removal control management demolition refurbishment
Manchester Didsbury Burnage Gorton Denton Macclesfield Sale Levenshulme Longsight Withington Fallowfield
ABBE accreditation no.0000015100 Stroma reg STRO001884
/